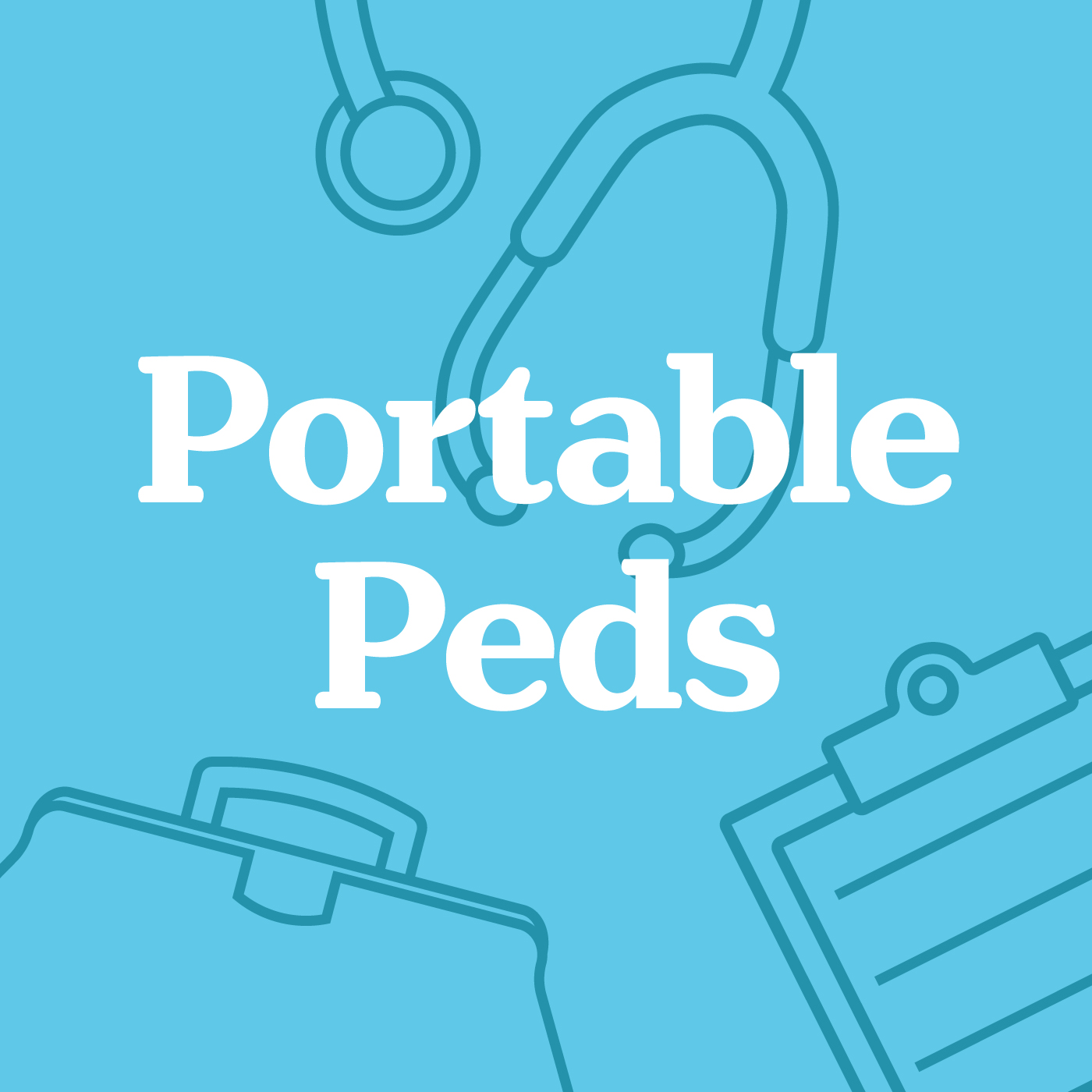 Today we'll be covering Inflammatory Bowel Disease (IBD), going along with this month's theme, Gastroenterology. If you haven't listened to our podcast before, each week we have a case-based discussion about a medical topic to help you study for the pediatric medicine board exam. Episodes are released every weekend, and the case is then reviewed and reinforced on social media throughout the week.
Follow the podcast on social media:
Facebook- @portablepeds (www.facebook.com/portablepeds)
Twitter- @portablepeds (www.twitter.com/portablepeds)
We'd love to hear from you via email at portablepeds@gmail.com!
Also, feel free to visit our website, www.portablepeds.com, for more content.
Today's Case:
A 13 year male presents to your clinic for a well child check.  On review of his growth chart, you note a lack of linear growth and weight loss.  He reports that for the past month he has had lower energy levels and a persistent, nagging, non-focal abdominal pain which he has been attributing to stress at school.  On further questioning, he has had frequent episodes of loose stools and intermittently noted some blood in his stools.  You order some basic screening labs which are notable for leukocytosis, anemia, thrombocytosis, hypoalbuminemia, and elevated inflammatory markers.  You refer the patient to a pediatric gastroenterologist for endoscopy.  Which of the following histologic features on biopsy is considered diagnostic for Crohn's disease?
Crypt abscesses
Lymphoplasmacytic infiltrates
Fibrinogen debris with a neutrophilic inflammatory infiltrate
Noncaseating granulomas
Paneth cell metaplasia
We would like to give an enormous thank you to Zack Goldmann for designing this podcast's logo and accompanying artwork. You can find more of his work at www.zackgoldmann.com.
The intro and outro of this podcast is a public domain song obtained from scottholmesmusic.com.
Intro/Outro- Hotshot by Scott Holmes
Disclaimer:
This podcast is intended for healthcare professionals. The information presented is for general educational purposes only and should NOT be used as professional medical advice or for the diagnosis or treatment of medical conditions.
The views and opinions expressed do not represent the views and opinions of our employer or any affiliated institution. Expressed opinions are based on specific facts, under certain conditions, and subject to certain assumptions and should not be used or relied upon for any other purpose, including, but not limited to, the diagnosis or treatment of medical conditions or in any legal proceeding. Full terms and conditions can be found at portablepeds.com.
Thanks for listening! As always, please Rate and Review this podcast on Apple Podcasts, Facebook, or your favorite podcasting platform. Also, Subscribe to get all the latest episodes, and Share this episode with someone you think would enjoy it! Hope to see you real soon!