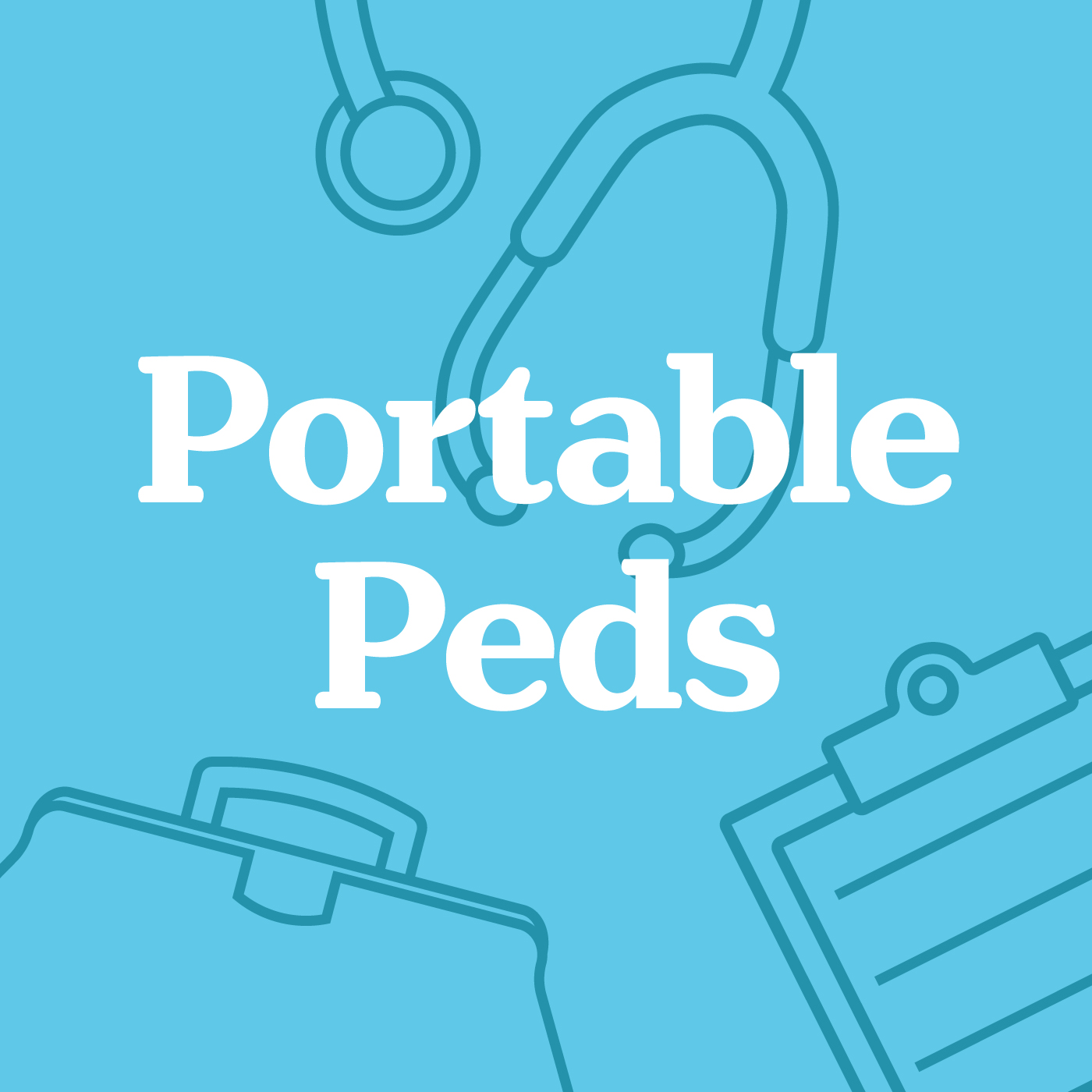 Today we'll be covering Dyslipidemia, going along with this month's theme, Cardiology. If you haven't listened to our podcast before, each week we have a case-based discussion about a medical topic to help you study for the pediatric medicine board exam. Episodes are released every weekend, and the case is then reviewed and reinforced on social media throughout the week.
Follow the podcast on social media:
Facebook- @portablepeds (www.facebook.com/portablepeds)
Twitter- @portablepeds (www.twitter.com/portablepeds)
We'd love to hear from you via email at portablepeds@gmail.com!
Also, feel free to visit our website, www.portablepeds.com, for more content.
Today's Case:
An 11 year old presents to your office for a routine well child check.  In discussing their diet, you find that they are eating foods high in saturated fat and low in fiber.  Their BMI is 31, and they have not yet reached puberty.  They have a family history of a myocardial infarction in their maternal grandfather at the age of 48.  You perform a routine lipid screening profile, and their LDL level is 170mg/dL.  You recommend dietary modifications, and six months later you repeat an LDL level, which is now 165mg/dL. What is the most appropriate next step?
Do nothing; their LDL will continue to naturally decrease through puberty
Repeat a level in 6 months as their LDL level is below the treatment threshold
Continue dietary modifications only, as there are no FDA approved medications for adolescents with dyslipidemia 
Start an HMG-CoA reductase inhibitor
Start a cholesterol absorption blocker
We would like to give an enormous thank you to Zack Goldmann for designing this podcast's logo and accompanying artwork. You can find more of his work at www.zackgoldmann.com.
The intro and outro of this podcast is a public domain song obtained from scottholmesmusic.com.
Intro/Outro- Hotshot by Scott Holmes
Disclaimer:
This podcast is intended for healthcare professionals. The information presented is for general educational purposes only and should NOT be used as professional medical advice or for the diagnosis or treatment of medical conditions.
The views and opinions expressed do not represent the views and opinions of our employer or any affiliated institution. Expressed opinions are based on specific facts, under certain conditions, and subject to certain assumptions and should not be used or relied upon for any other purpose, including, but not limited to, the diagnosis or treatment of medical conditions or in any legal proceeding. Full terms and conditions can be found at portablepeds.com.
Thanks for listening! As always, please Rate and Review this podcast on Apple Podcasts, Facebook, or your favorite podcasting platform. Also, Subscribe to get all the latest episodes, and Share this episode with someone you think would enjoy it! Hope to see you real soon!